mTax application, created for Android and iOS, is an innovative solution which allows for a swift and quick communication between the accountancy office and the customer.
Invoicing, costs calculation, tax settlements and payment of bills have never been easier, as it is done directly through your smartphone. It also allows for reporting a company's financial situation. An additional asset of the solution is the fact that introducing mTax app requires no changes in current office  accounting/bookkeeping systems, and what is hugely important, no additional expenses for neither of the parties. This innovative customer communication channel lets you efficiently manage your accountants work via automatic OCR delegating which optimizes their workload.
The main benefits for customers include not only a 24/7 "on-call" support guarantee, but also a smooth and intuitive handling, constant access to expenses, revenues or taxes, as well as the possibility to attach documents directly from the app or from a website. Apart from this, due to push notifications mTax will never let you forget about incoming payments, will make bank transfers easier and will inform you about new legal regulations.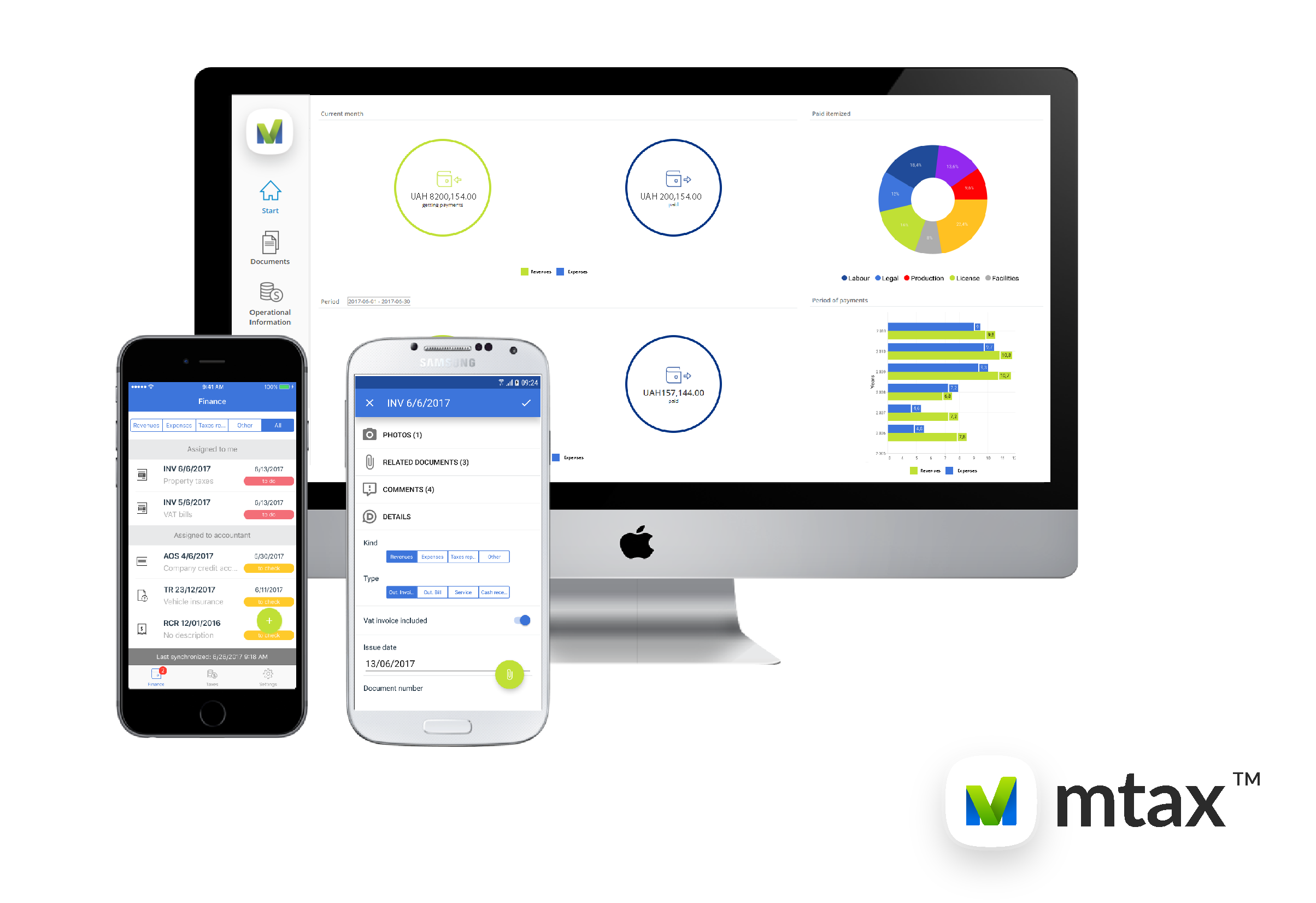 TECHNOLOGIES