Parrot is a simple, intuitive and flexible platform allowing for an effective end to end business process management. It is a system automatizing the implementation of large ERP systems, e.g. of SAP or Dynamics type. It makes the process of designing, executing and monitoring much easier.
The platform allows for process definition based on company's structure and range of implementation, it connects sub processes into main blocks which facilitate communication at a high management level. It also defines variants within main blocks, at the same time allowing for their differentiation and modification depending on the needs and process gaps.
Key assets of Parrot platform include high efficiency based on the possibility to define process gaps or low efficiency, as well as swift and quick reaction, creating solutions and introducing changes. The platform's impact on the process allows for cost minimization and performance increase.
Parrot is customer needs-oriented and guarantees constant and sustainable development due to its access to the whole production process, control over it and the ability to react and manage efficiently. It also allows to measure the effects and confront them with expected results.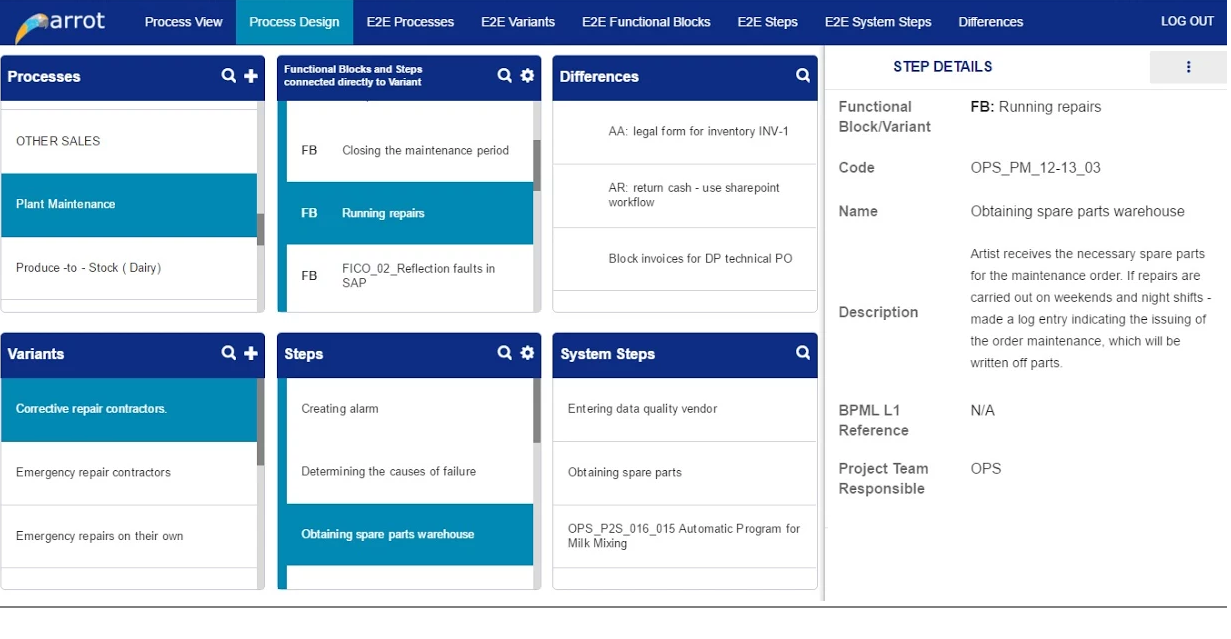 TECHNOLOGIES